Free Tax & Postage on all orders! Mid Autumn Festival from 29th.Sept to 3rd.Oct. Subscribe to use 10% OFF coupon code: zd10
How to Find the Best Gel Blaster Field Near You?
2023-08-18
Gel blasting, with its blend of strategy, camaraderie, and adrenaline-pumping action, has rapidly gained popularity as an engaging outdoor activity. But where do you start when you're eager to immerse yourself in this exciting world? Finding the best gel blaster field near you is the key to unlocking a thrilling experience. In this guide, we'll walk you through the steps to locate the perfect gel blaster field for your next adventure.
How to Find the Best Gel Blaster Field Near You?
1. Online Research:
The digital age has simplified the process of finding recreational spots, and gel blaster fields are no exception. Start by conducting an online search using keywords like "gel blaster field near me" or "gel blasting arena in [your location]." Search engines, social media platforms, and dedicated gel blasting forums are excellent resources to discover nearby fields and gather insights from fellow enthusiasts.
2. Read Reviews and Testimonials:
Once you've identified potential gel blaster fields, delve into online reviews and testimonials from players who have experienced them firsthand. These insights can provide valuable information about the field's layout, safety measures, quality of equipment, and overall atmosphere. Positive reviews and enthusiastic feedback are indicators of a field that's worth considering.
3. Check Local Business Directories:
Local business directories often list recreational facilities, including gel blaster fields. Websites like Yelp, Google Maps, and Yellow Pages can offer detailed information, contact details, and even photos of the field. These platforms are a reliable way to gauge the legitimacy and popularity of a gel blaster field in your area.
4. Engage with Gel Blaster Communities:
Social media has created a vibrant community of gel blasting enthusiasts. Joining groups or pages dedicated to gel blasting in your area can provide you with direct access to a wealth of information. Members often share their experiences, recommendations, and even organize events, making it a fantastic way to connect with like-minded individuals.
5. Contact Local Gel Blasting Shops:
Gel blaster shops are hubs of information for the gel blasting community. They often have up-to-date information about nearby fields and may even host events themselves. Reach out to local gel blaster shops, inquire about field recommendations, and gather insights from experts who are passionate about the sport.
6. Attend Local Events:
Keep an eye out for gel blasting events or tournaments happening in your vicinity. These events are excellent opportunities to meet fellow enthusiasts, network, and gather information about reputable gel blaster fields. Event organizers usually partner with established fields, ensuring a high-quality experience.
7. Safety and Facilities:
When evaluating potential gel blaster fields, prioritize safety and facilities. A well-maintained field with proper safety measures, such as protective gear requirements, designated safe zones, and experienced referees, ensures a secure and enjoyable experience for all participants.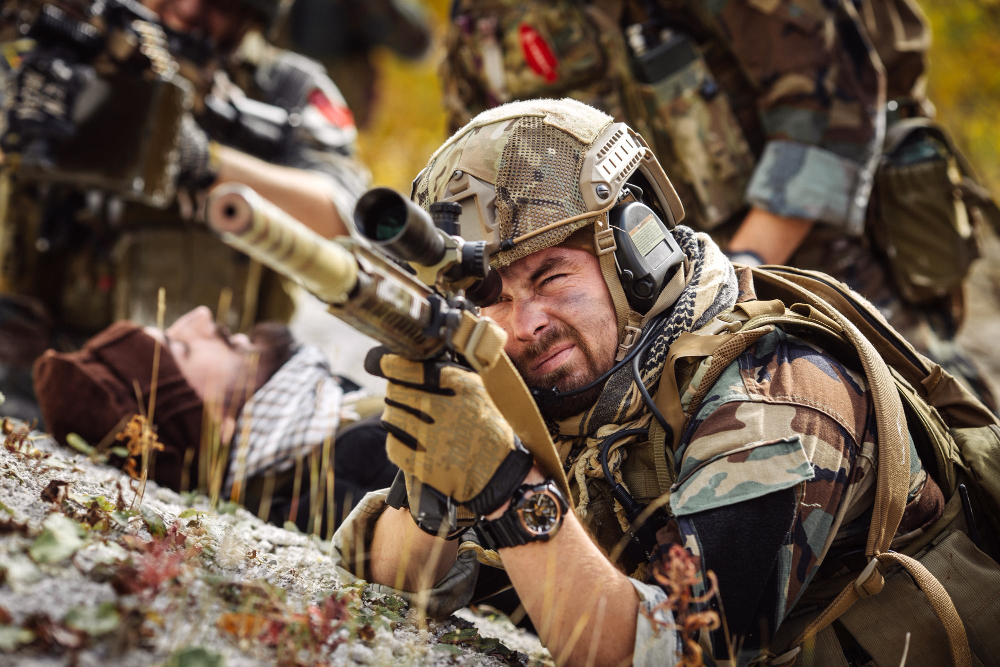 Things need to know before Selecting Gel Blaster Field
The equipment they offer from gel blasters to the safety gear should be of the highest quality. Since it can affect your gameplay a lot when it comes to playing with gel blasters. So check whether they have good equipment and safety gear within their premises. And one way to do this is by checking the reviews people leave on their website or google. But it is always good to bring your gel blasters and safety glasses when you come to these arenas you select. However, it does not mean you need to have them go to most of the arenas right now. Since most of them have their equipment and safety gear to provide for their customers.
The environment inside the gel blaster arena should be perfect for the gameplay. Therefore there needs to be a lot of barriers, blocks, barricades, and a lot more fun stuff. Because if it is just a plain environment, then it can highly boring to play. And that is why you need to check whether they have a wonderful and playful environment before you select your gel blaster arena to visit. To do this, check their websites and find out what they have through the images that are available to their customer. Also, you can contact them directly and ask all the questions regarding their environment.
You can never know when you need emergency services while you are playing with gel blasters. Even though it is a game that requires fewer safety precautions compared to airsoft, there is a chance that people will get hurt in a gel blaster arena. So if that were to happen, then you need emergency services nearby to seek immediate medical attention. But most arenas do provide these services even if it's not to a great extent. However, if they do not provide these services, then you can avoid them for your safety.
Because if something were to happen to you or your loved ones that could bring harm, then there needs to be immediate medical attention. But the best way to avoid this is to go to a gel blaster arena that provides both the greatest safety and emergency services.
The entry price for the arenas should be affordable as well when it comes to playing with your loved ones. Because it can be a bit hard for your pockets if they were to be too expensive. But most arenas do provide affordable hourly rates with their service. And their service should also have good quality. With a combination of these two factors, you will be able to find the most suitable gel blaster arena for your pocket. You can compare all the gel blaster arenas in your local area and find the one that provides the best service at an affordable price. To do this, you can again use reviews on the internet about the gel blaster arena you select.
In Conclusion
embarking on a gel blasting adventure begins with finding the right gel blaster field near you. Through online research, community engagement, and seeking recommendations from experts, you can narrow down your options and choose a field that offers a thrilling, safe, and memorable gel blasting experience. So, gear up, gather your friends, and get ready for action-packed gel blasting escapades at a top-notch field in your area!
Company Info
User Center
Company Policy
Contact Us

Shanghai zhenduo electronic technology Co,.ltd

Address: 15 Changyi Road, Shanghai, China

USA address: 818, colorado Springs, the United States


Phone number: +86 021-315970888

Email address: qq463301085@gmail.com